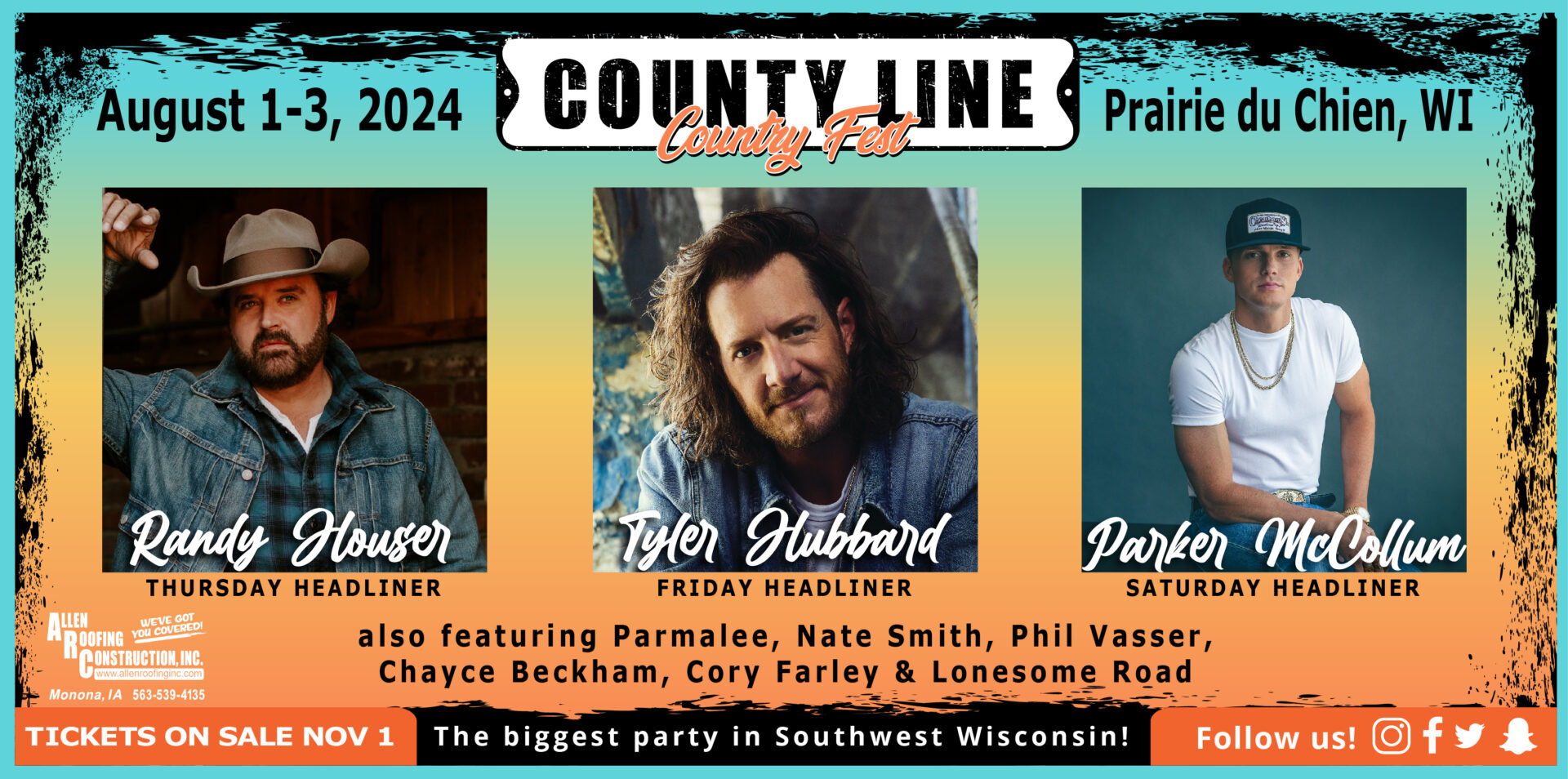 Amazing Musical Performances by
Country Artists
Witness an exciting musical festivity brought to you by County Line Country Fest. Combining family-friendly camping with great musical acts, our three-day event is packed with fun-filled activities for everyone.
At the festival, we bring you many of country music's biggest stars on multiple stages. Our lineup features some of the top names in country music today.
Secure your tickets for the event! Our festival weekend will be from August 1-3, 2024.
Make the most out of the festival by camping on-site. The grounds will be open from July 31st-August 4th, 2024! Camping opens at 12:00 pm on July 31st 2024!
We have tons of parking spaces at the event grounds. All parking is purchased at the EVENT!
County Line Country Fest is the event you wouldn't want to miss! Get in touch with our crew for more information.